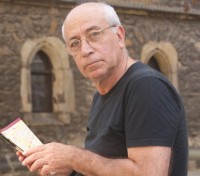 Professore ordinario
Settore scientifico disciplinare: SECS-P/01 Economia Politica
Interessi di ricerca: behavioral economics, economia industriale
Interessi: -Microeconomia (dell'incertezza e dell'informazione) -Economia sperimentale -Economia industriale -Storia del pensiero economico Studi: Laurea in Economia politica, Università Bocconi, Milano. University of Cambridge U.K., Research Fellow. Stanford University, Research Fellow, Posizioni temporanee: California Institute of Technology, Pasadena,Visiting Professor.